The 2,462-meter Mayon, about 340 kilometers southeast of Manila in Albay province, is famous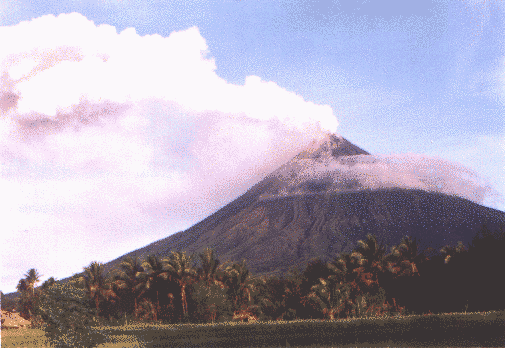 among local and foreign tourists for its near-perfect conical shape despite dozens of eruptions in the past three centuries.
The eruption of Feb. 24 was Mayon's 47th since its first recorded upheaval in 1616.
Mayon's last major eruption was in February 1993, when 70 people died and more than 50,000 people were evacuated.
Its deadliest eruption was in 1911 when it buried the entire town of Cagsawa under ash and killed more than 1,300 people.
---


---
---
Thank you for visiting this Tamaraw69 site.
Sign My Guestbook
View My Guestbook
Back to